Read Time:
13 Minute, 13 Second
The National Council Licensure Examination (NCLEX) is a test designed to assess the entry-level nursing knowledge, skills, and abilities of nursing candidates. Regulated by the National Council of State Boards of Nursing (NCSBN), the NCLEX measures the cognitive abilities critical for nursing practice, including clinical reasoning, problem-solving, and decision-making skills. The exam consists of multiple-choice questions with a variable question format, including experimental and hot spot questions, and utilizes computerized adaptive testing (CAT) that adapts to the nursing ability of the test taker. Passing the NCLEX is a required step for candidates seeking to become licensed practical nurses (LPNs) or registered nurses (RNs) in the United States and Canada.
What are the Advantages of Taking the NCLEX?
The National Council Licensure Examination (NCLEX) is a standardized test that nursing students must pass to obtain their nursing license and practice as registered nurses. While the thought of taking a challenging exam like the NCLEX can be daunting, there are several advantages to passing this test that are worth considering.
One of the main advantages of passing the NCLEX is that it opens up more career opportunities for nurses. Registered nurses with a nursing license can work in a variety of settings, including hospitals, clinics, schools, and even in the military. Additionally, registered nurses also enjoy higher salaries and better job security compared to other healthcare professionals.
To pass the NCLEX, nursing students can enroll in NCLEX review courses that can help them prepare better for the exam and boost their confidence. These courses typically cover all aspects of nursing education and provide a comprehensive review of the nursing knowledge needed to pass the NCLEX.
NCLEX candidates should expect to answer various types of questions during the test, including multiple-choice questions, hot spot questions, and experimental questions. The NCLEX uses computerized adaptive testing, which means that the level of difficulty of the questions adapts to the candidate's ability. This means that the better one performs, the more difficult the questions become.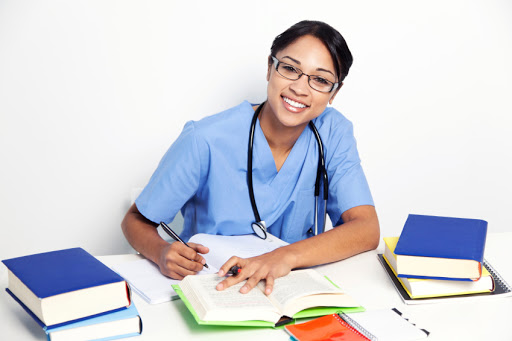 Nursing School
Before becoming a licensed nurse, individuals must undergo a quality nursing education in a nursing school. These programs provide students with an in-depth understanding of the nursing process, nursing care, and the scope of practice for nursing. In addition, nursing schools offer clinical experiences, which allow students to apply their knowledge to real-life situations and develop their critical thinking skills. Passing the NCLEX is an essential step towards a successful career in nursing, and nursing students must prepare adequately and take this challenging exam seriously.
What Does Nursing School Entail?
Nursing school is a rigorous academic program that prepares students to provide nursing care to the sick, injured, or otherwise vulnerable individuals. To obtain an approved nursing degree, students must complete a comprehensive curriculum of coursework and clinical experience. This usually takes 2-4 years, depending on the type of nursing program they enroll in.
There are various types of nursing programs available to aspiring nurses, including Licensed Practical Nurse or Licensed Vocational Nurse (LPN/LVN), Associate Degree in Nursing (ADN), Bachelor of Science in Nursing (BSN), and Master of Science in Nursing (MSN). Each program offers a different level of nursing knowledge and skillset. LPN/LVN programs usually take 1-2 years to complete and focus on basic nursing skills, while ADN programs take 2-3 years and provide more in-depth knowledge of nursing concepts and skills. BSN programs are more comprehensive and take 4 years to complete, providing nursing students with a thorough understanding of nursing concepts and skills along with a strong foundation in liberal arts and sciences. MSN programs are for those who wish to pursue advanced practice nursing roles, such as nurse practitioner or nurse educator.
Throughout nursing school, students learn key nursing concepts and skills such as the nursing process, patient assessment, clinical decision-making, and therapeutic communication. The nursing process is a framework used in nursing practice to guide patient care, consisting of five steps: assessment, diagnosis, planning, implementation, and evaluation. Patient assessment involves collecting patient data such as vital signs, medical history, and current symptoms. Clinical decision-making involves using critical thinking skills to develop a care plan based on patient needs. Therapeutic communication is an essential nursing skill that involves listening, empathy, and effective communication with patients, their families, and other healthcare professionals.
How Does Nursing School Prepare You for the NCLEX?
Nursing school is an essential stepping stone to becoming a registered nurse, and it also prepares you for the National Council Licensure Examination (NCLEX). The NCLEX exam is a standardized test that ensures aspiring nurses meet minimum competency standards to start their nursing careers. Therefore, it is critical to understand how the nursing school prepares you for the NCLEX.
The nursing school covers a wide range of subjects, topics, and skills, all of which are designed to prepare you for the nursing profession and the NCLEX exam. Some areas of focus include nursing theories, pharmacology, patient assessment, medical terminology, and anatomy and physiology. Additionally, courses like pathophysiology, psychiatric nursing, and community health nursing also help students expand their understanding of nursing care.
The NCLEX exam is designed to evaluate a candidate's knowledge and application of nursing concepts and critical thinking skills. Therefore, the nursing school curriculum aligns with the content and format of the test. The nursing school prepares students to apply the nursing process, which includes critical thinking and decision-making skills, in actual patient care situations. The nursing process also helps students to assess patients accurately, develop appropriate care plans, implement interventions, and evaluate the patient's response to treatment.
To help students prepare for the NCLEX exam, nursing programs usually provide study resources such as review books, online resources, and practice exams. Practice exams are an excellent way to get a sense of the types of questions and format you can expect from the actual NCLEX exam. They also help build confidence, identify areas that require further study, and improve test-taking skills.
The NCLEX-RN Exam
The NCLEX-RN Exam is a critical step towards becoming a registered nurse. It is a computerized adaptive test designed to evaluate a nurse candidate's knowledge and application of nursing concepts, critical thinking skills, and ability to estimate patient care. The exam consists of multiple-choice questions in various formats, including hot spot questions, multiple-choice questions, and drag-and-drop questions. Passing the NCLEX-RN Exam is essential for entry-level nurses to receive their license to practice and start their careers in the nursing profession.
What Are the Types of Questions Asked on the Exam?
The NCLEX is a comprehensive exam that evaluates the ability of nursing candidates to provide safe and effective healthcare as entry-level nurses. The test is computerized, features an adaptive testing model, and includes multiple-item formats that cover a range of essential nursing competencies.
One of the most significant aspects of the NCLEX is the types of questions that are asked on the exam. These include scenario-based questions that allow candidates to demonstrate their ability to apply their nursing knowledge to various real-life situations. These questions are designed to assess a candidate's critical thinking skills, nursing process, and ability to make clinical decisions.
Some of the common scenarios that candidates might encounter while taking the NCLEX include diagnosing a patient, interpreting health information, identifying safety procedures, administering medications, and evaluating nursing interventions. These scenarios provide a comprehensive evaluation of a candidate's nursing ability and competency level.
One of the unique aspects of the NCLEX is the use of adaptive testing, which is designed to select questions based on the candidate's ability. The test will start with a medium-difficulty question, and the level of difficulty will increase or decrease based on the candidate's performance. This approach ensures that candidates receive personalized testing, allowing the exam to measure the minimum competency required for an entry-level nursing career.
The NCLEX also includes a multi-item format that evaluates a candidate's ability in several nursing competencies. This format often includes questions that require the selection of more than one correct answer, providing partial credit when some of the answers are correct.
What Is Adaptive Testing and How Does It Work?
The NCLEX exam uses a unique approach called adaptive testing to evaluate a candidate's nursing knowledge and competency level. This approach uses computer software to personalize the exam based on the candidate's ability level, ensuring that each person receives a tailored exam that accurately measures their proficiency in nursing.
Adaptive testing works by presenting the candidate with a question of medium difficulty at the beginning of the exam. Based on the candidate's response, the computer software selects the next question to be presented. If the candidate answers a question correctly, the next question will be more difficult. Conversely, if the answer is incorrect, the software will present an easier question. This process ensures that each candidate is challenged appropriately and the test is personalized to their ability level.
The number of questions on the exam can range from a minimum of 75 to a maximum of 265 depending on the individual candidate's ability. Once the computer software determines that the candidate has answered a sufficient number of questions to evaluate their ability level, it will then decide whether the candidate has passed or failed based on a predetermined passing grade. The passing grade is determined by the National Council of State Boards of Nursing (NCSBN) and is adjusted periodically to maintain consistency and accuracy in the evaluation process.
What Is the Testing Format Like?
The NCLEX, or National Council Licensure Examination, is a standardized test taken by nursing candidates in the United States, seeking licensure to become either a registered nurse (NCLEX-RN) or practical nurse (NCLEX-PN). As a computerized adaptive test, the format of the NCLEX is unique and innovative.
The NCLEX utilizes a computer-adaptive testing format, which means the test adjusts according to the test-taker's ability and performance. The number of questions with which a test-taker will be presented can vary between 85 to 150, depending on the test taker's proficiency and competency in answering the questions.
The computer software carefully analyzes a test-takers total performance throughout the exam and determines with 95% confidence whether or not they have achieved a passing score. Once the computer program recognizes a test-takers competence or lack thereof, it will end the exam, even if the test-taker hasn't used up the time limit.
The content of the NCLEX adheres to the test plan content area percentages and items fall across all difficulty levels, covering every area of the test plan, making it a comprehensive examination of nursing knowledge. There are various types of questions used in the NCLEX, including multiple-choice questions, "hot spot" questions, and "fill-in-the-blank" questions. However, the exam has consistent language and terminology selected specifically for entry-level nursing knowledge.
How Can I Prepare For the Exam?
To prepare for the NCLEX, there are various study materials available such as study guides, practice exams, and sample questions. These materials can be found both online and in print, and some can be accessed for free. These study materials provide nursing students with nursing knowledge and educate them to make the correct answer.
It is important to create a personalized study plan that works best for oneself. Everyone has a unique background and level of knowledge, so a personalized plan can ensure efficient use of study time. Dedicating ample study time is also critical in preparing for the exam since it demands a comprehensive understanding of nursing education.
If needed, testing accommodations are available for candidates with disabilities or specific needs. These accommodations ensure that individuals with special requirements have the same opportunity to succeed as those without accommodations.
Gaining clinical experience, in addition to studying, is also a helpful way of preparing for the NCLEX. Clinical experience provides nursing students with hands-on practice, which can aid in critical thinking skills and familiarity with nursing care. By gaining experience and viewing the nursing process in action, one can develop a better understanding of the scope of practice.
Where Do I Take The Test and Who Administers it?
If you are a nursing student who is planning to take the National Council Licensure Examination (NCLEX), it's important to know where you can take the exam and who administers it. The NCLEX exam is developed and maintained by the National Council of State Boards of Nursing (NCSBN), which is a not-for-profit organization that works to promote public health and safety by ensuring that nurses have the knowledge and skills needed to provide high-quality care.
The NCLEX is a computerized adaptive test, which means that it uses a sophisticated algorithm to adjust the difficulty of questions based on the test taker's performance. This ensures that the exam provides a precise assessment of the nursing student's abilities and knowledge.
As a nursing student, you can take the NCLEX exam at Pearson VUE testing centers that are located throughout the United States and in other countries. Pearson VUE is a global leader in computer-based testing and administers the NCLEX exam on behalf of NCSBN. Pearson VUE provides a high-quality testing experience for nursing students, with state-of-the-art facilities and a team of experienced testing professionals.
The Importance Of NCLEX Daily Collegian
The NCLEX exam is a crucial step for anyone pursuing a career in nursing. Passing this exam is a requirement for licensure, and it gauges your ability to provide safe and effective patient care. As a result, it is essential to prepare thoroughly for this challenging exam. This article will discuss the importance of the NCLEX exam and its benefits, from gaining extensive nursing knowledge to expanding the scope of nursing practice and achieving rewarding nursing careers.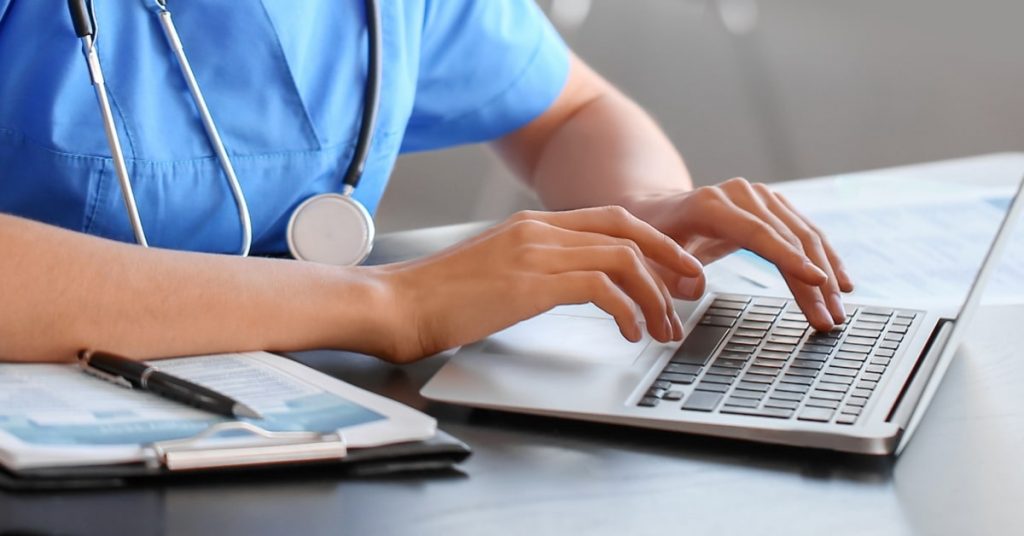 What Is The NCLEX Daily Collegian
The NCLEX Daily Collegian is an invaluable resource for nursing candidates who are preparing to take the NCLEX exam. The NCLEX Daily Collegian is an online publication that provides a wide range of relevant and up-to-date information to help nursing candidates succeed in their quest to become registered nurses.
One of the key advantages of the NCLEX Daily Collegian is that it contains numerous resources that can assist students in preparing for the NCLEX exam. These include practice exams, nursing concepts review, strategies for managing test anxiety, and the latest developments in nursing regulatory and nursing education.
NCLEX Daily Collegian is a comprehensive resource that covers a wide variety of topics of interest to nursing students. These topics include testing accommodations, computerized adaptive testing, entry-level nurses, study time, physiology integrity, critical thinking skills, ability estimates, and scope of practice.
In addition to the question, What Is The NCLEX Daily Collegian it provides information on nursing certifications, the nursing process, nursing care, choice questions, experimental questions, hot spot questions, previous questions, and variable question formats. The resource also provides answers to questions that nursing candidates commonly ask and offers tips and strategies for addressing difficult questions during the exam.
NCLEX Daily Collegian is an essential resource for nursing candidates who want to prepare effectively for the NCLEX exam. With its comprehensive coverage of nursing education, regulatory developments, test anxiety management, and practice exams, the NCLEX Daily Collegian offers the guidance and support students need to succeed in their nursing careers.
Conclusion
In conclusion, the NCLEX exam is an essential component of the nursing profession. Nursing school programs are designed to equip students with the knowledge and critical thinking skills required to succeed in the test. The exam is challenging, with types of questions that include adaptive, hot spot, and multiple-choice formats. Passing the NCLEX is critical as it determines a nurse's ability to practice as a registered or practical nurse and affects their scope of practice.