Read Time:
7 Minute, 16 Second
Are you a new pet parent looking to raise a well-behaved furry friend? Effective puppy training is crucial in helping your dog behave and will make your life much easier in the long run. One effective method to ensure your puppy learns quickly is prompt and positive reinforcement training. In this article, we'll dive into the five essential commands that every pet parent should teach their pup. Let's get started! These commands include sit, stay, come, heel, and down. By teaching your dog these basic commands, you'll be able to prevent unwanted behaviors and create a strong bond with your furry friend.
Sit Command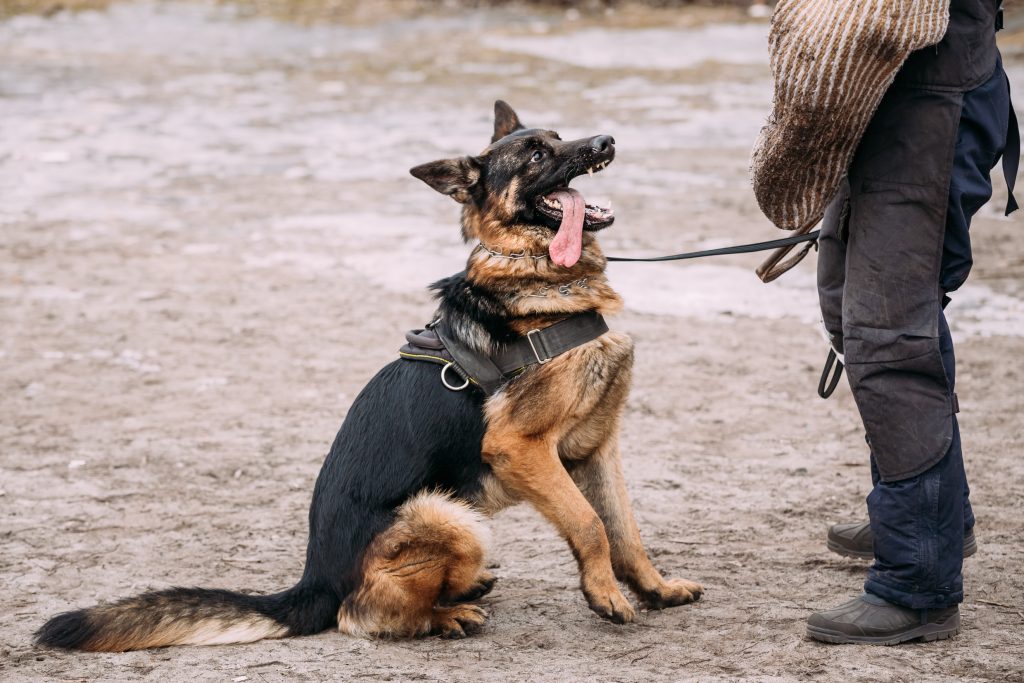 The Sit Command is one of the most important basic commands you can teach your furry friend. It serves as a foundation for learning more advanced commands such as "come" and "stay," all while providing impulse control for your dog's behavior. Here are some key steps to teach your dog the sit command.
1. Use Treat Lures: Hold a treat in front of your dog's nose, then slowly raise it upwards. This will cause your dog to sit naturally. Once their backend touches the ground, give them the treat and praise them for their success.
2. Repeat for Reinforcement: Practice this step multiple times throughout the day, as it helps to reinforce the behavior. Make sure to continue rewarding your dog with treats and praise.
3. Verbal Commands: Start incorporating verbal commands like "sit" while using the treat lure. This tells your dog to associate the command with the behavior.
4. Hand Signals: Once your dog starts consistently sitting on command, start using hand signals along with the verbal command. For example, hold your hand up when giving the "sit" command, which will help to further reinforce the behavior.
5. Gradual Transition: Once your dog is comfortable with the command, start to decrease the use of treats and hand signals. This will help them to become more confident with the behavior without relying on treats or visual cues.
Down Command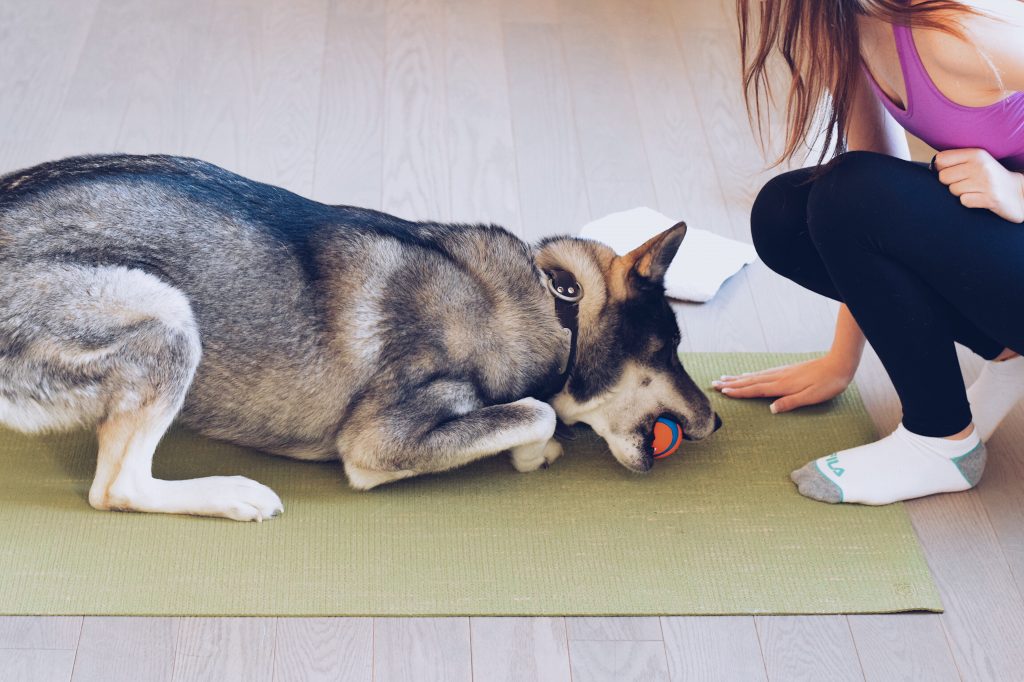 Teaching your dog the "down" command is an essential training technique that can come in handy in different situations. To start off, make sure your furry friend is calm and well-exercised. Here are the steps to follow:
1. Sit your dog down: Begin by sitting your dog down and holding a treat in your closed fist. Hold the fist in front of your dog's snout, so he can sniff it.
2. Move your hand down: Slowly move your closed hand down to the floor, following your dog's head. This will encourage him to follow and hopefully end up in the down position.
3. Reward him: When your dog's whole body touches the floor, calmly say "Yes, good down," and reward him with the treat and affection.
4. Repeat: Practice this exercise every day, but don't rush it. Encourage steps your dog takes in the right direction, but be on the lookout not to push him into the down position.
This training should be done in short, positive sessions to avoid frustrating your furry friend. It's also essential to remember to encourage every action your dog takes towards the right position and to reward him consistently. With patience and repetition, your dog will undoubtedly learn this vital "down" command.
Stay Command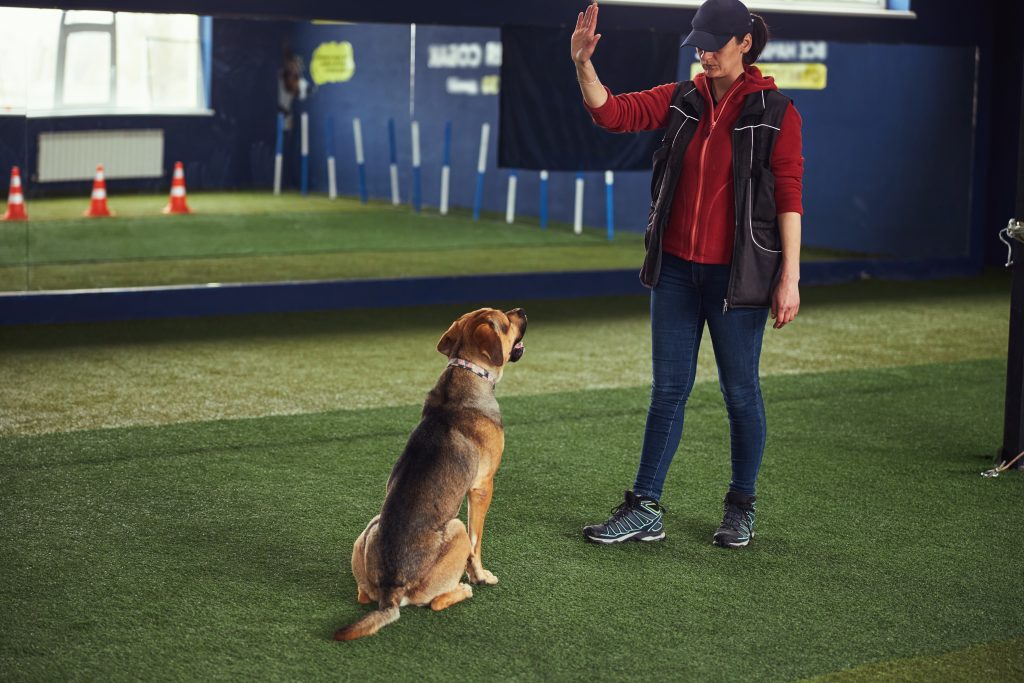 The stay command is a valuable skill that every dog should learn for their safety and the safety of those around them. It's a great way to keep them in place while you attend to other things or when you need to keep them under control. You can teach this command easily once your dog has mastered the sit or down command.
To start, have your dog sit or lay down and get their attention. Hold out your palm and say "Stay" in a firm, but kind voice. Be sure to use a clear and consistent command, so your dog knows what is expected of them. Slowly take a step back while maintaining eye contact with your dog.
If your dog successfully stays in place for a few seconds, immediately reward them with treats and praise. Always use high-value treats during training and use plenty of positive reinforcement.
Next, gradually increase the distance and duration of the stay in several training sessions. Step a bit further back each time and slowly increase the duration of the stay up to several minutes. But remember to keep the training sessions short and positive enough to keep your pup interested.
Always release your dog from the stay with a specific command such as "break" and reward them for obeying that command as well. Introduce distractions gradually once your dog has mastered the stay command. This will allow your dog to stay focused and obey the command even when faced with distractions.
Come Command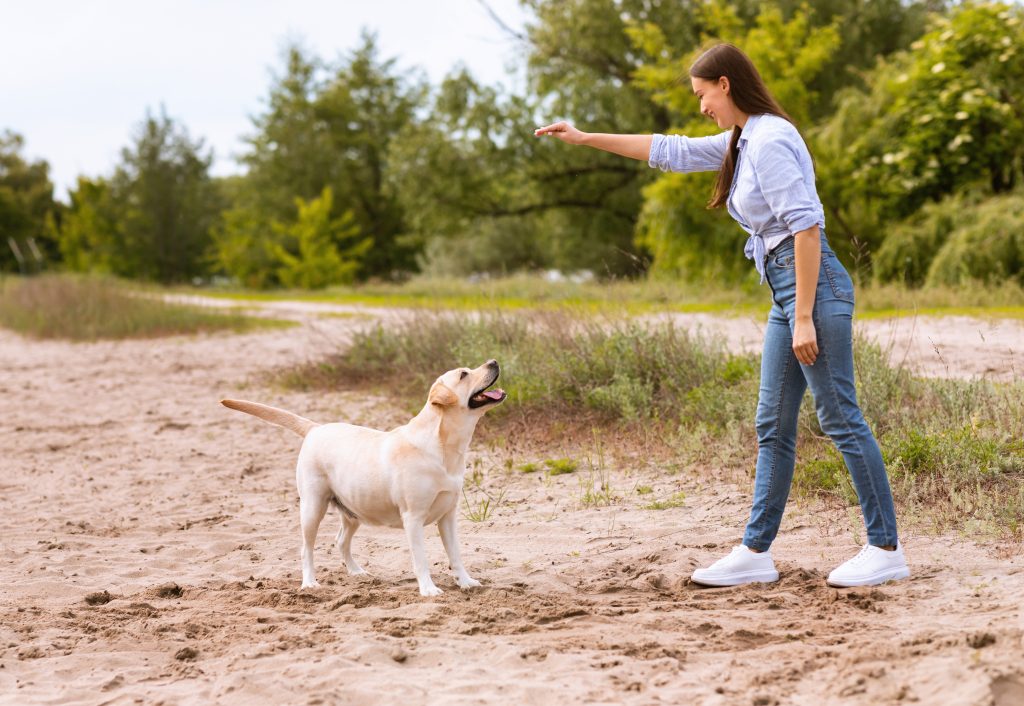 The Come Command is a vital aspect of dog training that every pet parent should prioritize. Not only does it ensure that your furry friend stays safe in potentially dangerous situations, but it also allows for a stronger bond and relationship between you and your pup.
To train your dog to come consistently and confidently, positive reinforcement is key. Using high-value treats, such as fresh dog food or bits of human food, can go a long way in motivating your dog to obey the recall command. Moreover, keeping training sessions fun and engaging will make it easier for your furry friend to associate the Come Command with positive experiences.
To begin, call your dog enthusiastically while they are sitting close to you, using their name and the command "Come." As soon as they come towards you, reward them with praise and treats. Gradually increase the distance between you and your pup, using the Come Command each time you call them.
It's important to note that as you increase the distance, you may encounter some challenges as your dog learns to respond to the command outside of close proximity. In this case, using a long training line can help you guide your dog back towards you when necessary. Plus, practicing in enclosed areas, such as your backyard or a dog park, can allow for a controlled environment to practice the Come Command.
Once your pup has demonstrated consistent recall behavior with the training line, try practicing in busier public spaces. By gradually introducing increased distractions and challenges upon mastering the Come Command, your pup will be better prepared to obey it in any situation.
Leash Walking Command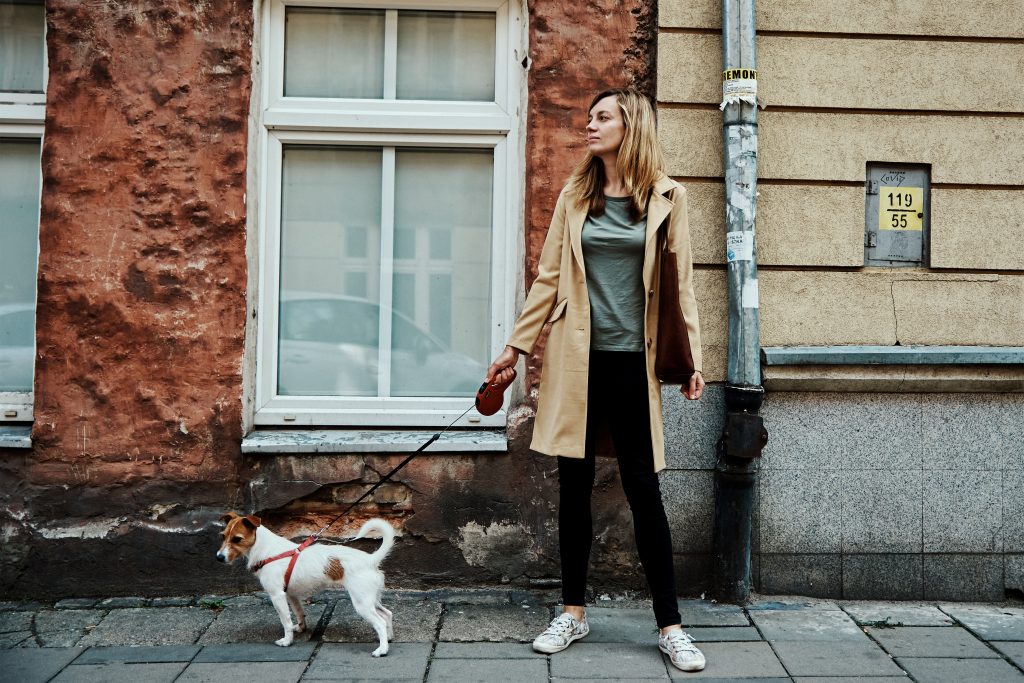 For dog training tips, teaching your dog the Leash Walking Command is an essential skill for any pet owner. It allows you to take your dog on walks without pulling or tugging, making the experience enjoyable for both you and your furry friend. However, before you begin leash training, make sure your dog is comfortable wearing a leash. Allow them to sniff and play around with the leash beforehand to ensure they aren't scared or anxious.
To teach the Leash Walking Command, start with your dog next to you and a loose leash. Reward your dog with treats when they stand or sit calmly beside you. Move forward and continue rewarding them as they catch up, repeating until your dog walks beside you with a loose leash.
As your dog becomes more comfortable, gradually begin giving treats further apart, encouraging them to walk further before receiving a treat. Eventually, your dog will become so accustomed to walking calmly beside you that they won't need treats at all.
It's important to use a consistent cue, such as "Let's go!" when starting the walk, and reward good behavior with praise and treats. You can also use a treat pouch or separate treat bag to easily access the treats during the walk.
Remember to also exercise your dog before practicing this command. A tired dog is less likely to pull or become distracted during the walk, making it easier for them to learn and focus on the Leash Walking Command.
Conclusion
Consistent training is key to a well-behaved pup, but it's important to remember that training should always be a positive and patient experience. Not only does training help develop a deeper bond between pet parent and puppy, but it also enhances loyalty and trust. There are many different methods and motivators that can be used in training, such as positive reinforcement and high-value treats. It's important to recognize that each dog learns at their own pace, so there's no need to rush the process. The most important thing is to enjoy the process and find what works best for you and your furry friend. With consistent training, patience, and a positive attitude, your pup will be a well-behaved and happy member of your family in no time.